CAN WE TALK ABOUT BARCELONA SPAIN FOR A MINUTE PLEASE?
Fresh Fly Away. Justin Bieber. Barcelona, Spain.
It seems everywhere you look now a days someone you know is going somewhere awesome and you… are going to work.
Oh you "don't like to travel" ?
That is not possible. After reading this blog if this does not give you the travel bug – nothing will! We want to send you and a friend to BARCELONA, SPAIN! 4 nights. 5 days and a Bieber Concert in the mix. While you open your suitcase and throw everything you see into it; you realize:
What are you going to do in Barcelona?
 Well my beautiful people, do not fret. I am going to give you some must see things to do and places to go while you are there:
1. The Magic Fountain of Montjuic
With 2.5 MILLION people visiting every single year it is a must on a list of things to do in Barcelona.  This fountain has a music and light show all year round and is free for your viewing pleasure.  It is said to be one of the most famous spots in Barcelona and was built in 1929. Since it's 90th Birthday is not that far off it would be rude not to stop for a quick pic right?
2. La Rambla Street
A walking street that stretches for miles and is completely shaded by trees. If you go to Barcelona and do not walk down this street you have not seen Barcelona. Yeah, it is that good. It is considered the social hub of the city. In the day there are many street vendors and markets. At night, walk and watch as Spain winds down for the day and gets ready for night life. All in all; do a little walking… a little shopping.. and have a great time!

3. The Picasso Museum
This is clearly a no brainer. Picasso grew up in Spain and moved to Barcelona with his family early in his life.  This museum has over 4000 pieces of Picasso' work throughout his life. This is the busiest and most famous Museum in Barcelona – skip the line and buy your tickets online.  Walk around the area and see Barcelona through Picasso's eyes. See his house he lived in with his family, and stop for a quick bite at a local eats in the area. Who knows? You may stumble upon a place Picasso himself once ate at.

4. Montjuic Mountain
Bring your running shoes, a water bottle, a hat and your camera because you are in for a treat! If hiking is your thing you will not be disappointed with this find. It is less populated by tourists because of the trek but don't let that stop you. On your way up you will find amazing sites such as buildings from the 1992 Olympic Games. If you are really ambitious and make it all the way to the top – The Olympic Stadium is waiting for you to discover

5. Beach Anyone?
Once your done exploring and want a day to relax, spend the day with the sun and sand while taking a dip in the Mediterranean Sea. Barcelona has a plethora of beaches to choose from. Find the nearest one and spend the day laying in paradise.
6. Antoni Gaudi Architecture
Barcelona has some amazing architecture, but Antoni Gaudi buildings are mind blowingly beautiful! People stop in the streets for creative work like the Casa Batllo, La Pedrera, and Palau Guell.  The Casa Batllo is known for all it's balconies in the shapes of different masks. La Pedrera also known as Casa Mila was originally designed for a wealthy family but is now a museum. Finally, the Palau Guell was designed to scare off burglars. It was supposed to be a multi purpose building, but is known for its oval entry ways
               Casa Batllo                                La Pedrera                                                       Palau Guell
7. Park Guell By Gaudi
Now that you have seen some of the finest Gaudi art in Barcelona.. head to the park and see more! Walking around the park is free to wander and spend hours looking at it's beauty. An area of the park does cost money to see which is also wonders. See where Gaudi lived and get lost in Park Guell.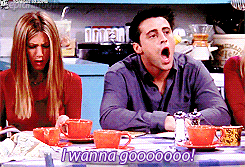 8. Tibidabo Amusement Park
Oh yes. We need a day of real excitement in your life. This amusement park is over 150 years old and overlooking the city. Restaurants, parks for picnics and of course: rides! There is 25 rides for all ages to visit but a real gem is the Sky Wheel. This is perhaps the best views of Barcelona from the tippy top.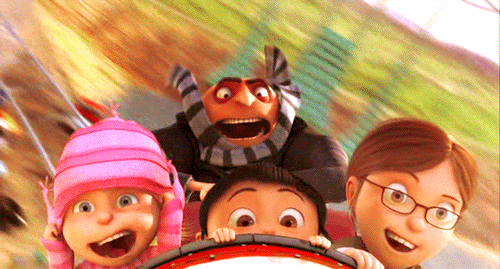 9. Parc de la Ciutadella
This park is the most central in Barcelona. It is also HUGE! It has a fountain, multiple museums and it's own zoo! A nice change of pace from the hustle and bustle of the busy city to spend the day getting lost in the green, spacious Parc de la Ciutadella. Rent a row boat and get out on the late – Notebook style.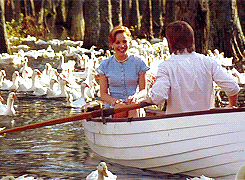 10. Mercat de la Barcelona
In English this is known as the local market! This beautiful completely glass building is based on the original from 1884. Of course you can get all your local foods such as fish, fruits, veggies & bread; but there are also none food stalls. Enjoy a beverage or 2 at a few local bars in the Mercat. Some higher end beautiful restaurants specialize in fish for some great seafood in Barcelona.
Of course there is 100 other beautiful things to do in Barcelona. So take this list with you and explore! Take pictures, and tell us more perfect sites to visit when we finally get the chance to go. In the mean time, while you are traveling to all these beautiful places – we will be at our jobs wishing we were you.